TECHNOLOGY ENABLED
FINANCIAL SOLUTIONS
For over four decades, EdgeCo Holdings' companies have provided best-in-class technology-enabled solutions and support services to financial intermediaries and their clients, including Full-Service Retirement Plan Administration, Brokerage, Advisory, and Trust and Custody solutions.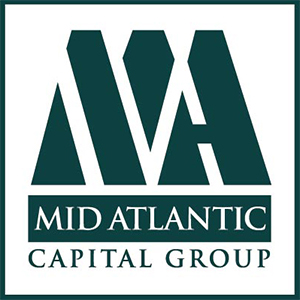 Mid Atlantic Capital Group is a leading financial services organization that provides a wide array of brokerage, advisory, and trust services to a diverse national client base of financial advisors and institutions, asset managers, and benefits administrators through its various subsidiary companies.

American Trust started in the 1950s as part of American Trust & Savings Bank of Dubuque, Iowa and has long been a leading full-service provider of retirement services to small-to-mid-sized plan sponsors. Today, we are more than 120 people focused on one thing – improving retirement outcomes.

NewEdge Capital Group and its subsidiaries collectively trace their roots back over 40 years and provide best-in-class technology-enabled solutions and support services to financial advisors and their clients. Today, NewEdge Capital Group has over $27 billion in client assets and supports over 300 financial advisors across more than 75,000 client accounts.

PensionPro is a leader in workflow management software for Third-Party Administrators supporting over 200,000 plans. Founded in 2010, PensionPro was created to help TPAs turn business assumptions and expectations into profits. In the increasingly complex world of pension management, PensionPro provides clarity through the collection and organization of data across clients, departments, and locations.
EDGECO COMPANIES IN THE NEWS
NewEdge Capital Group, LLC announced today that Robert J. McCann has joined the firm and will serve as an active Co-Chairman. With four decades of experience, Mr. McCann's proven track record of executive leadership and delivering organic growth will propel NewEdge Capital Group's mission of supporting successful advisors in the pursuit of the optimal client experience.
read more